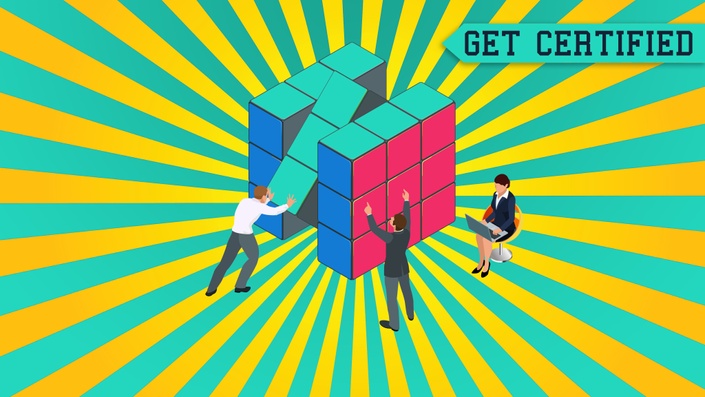 Eazl's Complete 2022 Advanced Management Training Program (Version 7.3)
Similar to MIT's Advanced Management Training program and optimized for visual learners! 👀
Watch Course Trailer
This course is used at top companies like Amazon®, Unilever®, Walmart®, Nissan®, and Citibank®.
Course Version 7.3 | Updated November 2021

Similar to MIT's Advanced Management Program (which runs a whopping $65,000!), and available here for a tiny fraction of the cost. By taking this course, you can develop a higher level of leadership and management skills to help you reach your fullest potential and deliver extraordinary value to your team, your organization, and the communities you serve.

"The presentation is engaging, and there is a great learning experience, where students can take valuable lessons. I wish other courses were of this quality." -Zsolt N.


✴️ Advanced Management Training for Business Leaders✴️
Take the next step in your career! Whether you're an up-and-coming professional, a savvy entrepreneur, or an experienced executive, this remarkable course is a tremendous opportunity to deepen your leadership and management abilities, increase your personal achievement, and make a positive and lasting impact on the people around you.
With this course as your guide, you learn how to:
Transform your leadership style for the current business climate
Discover powerful solutions for common management challenges
Communicate and persuade effectively in the age of digital
Create a win-win negotiation that promote a long-term relationship
Maximize your personal productivity and handle time constraints
Understand management issues from a macroeconomic perspective
Invest in yourself today and reap the benefits for years to come
"Most interactive and engaging course by way of content and presentation that I have taken so far." -Alex A.

Engaging video lectures, expert interviews, and interactive exercises. This course is based on cutting-edge research from Harvard, Stanford, MIT, and other top-flight institutions. You'll gain powerful leadership insights and develop must-have management capacities. The result? You can reach your career goals and become a more effective change agent moving forward.
BONUS! In this Advanced Leadership Course, you'll get insightful interviews with Brian Burwell, the leader of one of the world's premier management consulting firms. Brian has performed consulting engagements with Fortune 100 companies from all over the world, and helps you contextualize each course lecture with his 35+ years of real-world experience.
✴️ Better Team Building, Communication, Negotiation, and More✴️
This course features highly informative and beautifully designed lectures, little-known secrets from superstars of leadership and management, and interactive exercises to make these career-changing concepts come to life. The course itself is divided into three sections:
In the early sections of the course, you'll discover how to handle the most common management challenges, how to lead high-performing teams across different situations, and how to communicate effectively in the current era. Today's business leaders must communicate in person and through digital mediums. You'll learn about delivering effective messages through multiple channels using communication models like the ELM, Minto Pyramid, and more.
In the middle sections of the course, you'll learn how to improve your negotiation skills and increase your personal productivity. With negotiation, you're likely to face complex scenarios during your career. You'll develop go-to strategies for thinking "win-win" and claiming value from every high-stake negotiation. You'll also learn how to use tools like the BATNA and Eazl's negotiation preparation tools. From a productivity standpoint, you'll learn to be dramatically more efficient and to work successfully with the many claims on your time and energy.
In the final sections of the course, you'll develop the ability to look at key management issues from a macroeconomic perspective. This will allow you to anticipate macroeconomic events and important changes in government policies. Last but not least, you'll develop your own leadership style by creating leadership guideposts and then building your own tools – ones that you can use to understand your own people and work better with your own teams.
"I thoroughly enjoyed the practicality of this course. Theory is great but it's implementation of theory that makes a difference in the workplace. Great assignments and awesome interviews. I have recommended this course to my network and am sure you will too once you have completed this course. " Justin U.

Since giving you the most possible value is so important to us, Eazl is offering this course with our 30-day guarantee. If you're not totally wowed by the content, feel free to ask for a refund. We will give you one immediately, no questions asked. Sound good?


✴️Who should take this course?✴️
New managers looking to transition successfully from a production to a management role
Existing managers looking to get more engagement and innovation from their teams and organizations
Entrepreneurs who need to use "soft power" to motivate people to achieve exceptional outcomes with limited resources

Version Release Notes:



What's new in version version 1.1?

Added welcome video to pose key questions and introduce key learning outcomes

What's new in version 2.0?

Lucky you! If you enrolled prior to June 2015, you've just been upgraded to masterclass! Over the summer of 2015, entire sections on macroeconomics for managers, negotiation, personal productivity, communication strategies, and teambuilding will be rolled out! Stay tuned!
All new intros are now included to support the conversion to a masterclass.
Woohoo! The section on macroeconomics for managers is live.

What's new in version 2.1?

Rock on! There's a great new section on negotiation for you!

What's new in version 2.2?

Woohoo! There's an awesome new section of modules on personal productivity!

What's new in version 2.3?

Check out the new section on persuasive, internal, and visual communication strategies for managers!

What's new in version 3.0? We're proud to launch a fully upgraded version of the course! In version 3.0, you now have:

A brand new section that provides detailed recipes for handling common management challenges. This section includes a guide to candidate interviewing and an entire additional set of modules.
We've now added contextual interviews with Brian Burwell, one of the world's business leaders. Though we can't tell you the name of the company Brian leads, you can certainly look it up on the web. Brian has led multimillion dollar management consulting engagements for some of the world's largest and most sophisticated firms (Fortune 100 companies) and you're very lucky to see and hear his perspective on the topics covered in each section of the course.
The content has been reordered, old introductions have been removed, and other changes have been made to upgrade your learning experience. Enjoy!

What's new in version 3.1?

Woohoo! Brand new section intros to make your learning experience even better!

What's new in Version 4?

In version 4.0, you'll have access to a first-of-it's-kind interactive business simulation that mixes video, data, and reactions to the decisions you make based on the concepts studied in the course. Stay tuned!

What's new in version 5?

You asked and we delivered! We've now optimized this learning experience for you to receive your advanced management certificate when you complete 100% of the course. This feature has been popular with members of Eazl's growth marketing community because it enables you to use your time and energy taking this course to earn a verifiable certificate created, hosted, and issued by Eazl.
The course now includes brand new footage at the beginning of each section that deliver the key concepts that you'll build in the section. Overall in the 5.0 upgrade, we have embraced the sophisticated management science research that drives this learning experience. In order to make that research meaningful, you need to be comfortable with relatively advanced concepts relating to negotiation, communication, etc. so we've made that a bigger part of the new lectures.

A cloud-based study guide now accompanies version 5 of the course. This should make your learning experience more interactive and seamless if you're using a mobile device.

What's new in version 6? (Published November 3, 2018)

Our students asked for more opportunities to apply their learning, so we have used the Assignments feature to build case-study exercises for each topic area of the course. For example, in the practical management topic area, you'll have a chance to manage the expectations of one of the high-performing members of your team. In the negotiation section, you'll read the case of the botched Time-Warner / CBS negotiations and have a chance to apply your learnings to what went wrong with this failed round of negotiations. Each assignment includes readings from world-class business journals and/or peer-reviewed management science-related academic journals, an animated case study, and possible solutions to the questions you're invited to answer. We hope you enjoy the big update!

What's new in version 7? (Published November 1, 2019)

You asked and we delivered! This year, we've added full, professionally-developed captions to the course. These captions should help you better-retain the management science concepts you're learning in the course, and, if you speak English as a second language, improve your English language skills and build your vocabulary. We hope you enjoy version 7!

What's new in version 7.1? (Published April 2020)

We went through and repaired a number of broken links. Thanks for helping us spot them, Jenny!

What's new in version 7.2? (Published November 1, 2020)

You spoke and we listened! Your expert interviews in this course have been completely re-made and re-imagined. Many of you suggested that more concise, takeaway-driven interview editing would keep your learning experience more engaging. So, all of the expert interviews you'll find in the course are now presented in the "Fantastic Four Takeaways" approach; four of the biggest takeaways from the interview. This should keep your learning experience exciting. You can also now dive into any of these expert interviews deeper, if you like. The full version of all of your expert interviews are now available on the Eazl YouTube channel.
Your course experience will now be much more streamlined. As a part of re-imagining how you experience interviews, the overall length of your learning experience (in terms of minutes / hours watched) will now decrease substantially. Whereas the course was ~8 hours in previous incarnations, now the course is ~4.5 hours long.
The section introductions have been re-created so that now, when you learn a new concept (like "Integrative Bargaining"), a complementary animation or piece of footage exists alongside the delivery of that concept. This should enable you to learn more quickly, and retain more of what you learn.

What's new in version 7.3? (Published October 27, 2021)

In this update, we've added a suite of "Voices from the Field" videos, which is a lecture format that presents answers to management-related questions from a variety of people who work in management back-to-back to one another. For example, we've used this new lecture format to help new managers with common challenges like building trust, giving employees feedback, and coaching a struggling employee. We've also used this lecture format to add more content to the negotiation section of your course. Specifically, we've tried to enable you to gain skills in gaining leverage in negotiations and in communicating when you're negotiating.

Your Instructor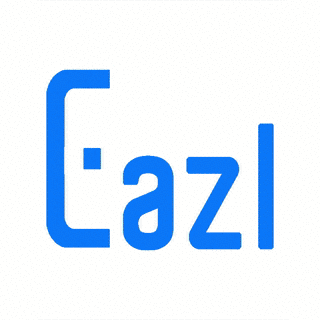 Eazl is the online school that fits your life. Since launching in 2013, Eazl courseware has received 25,000+ 5-star reviews and is trusted by teams at Tesla, Harvard, the World Bank, and many other leading organizations. Today, 250,000+ students use Eazl to build and prove their skills from anywhere, on any device, on their own schedule.
Eazl also offers you industry-leading digital student support. More than just Q&A, you can get high-quality feedback on projects that can be career game-changers for you--like your resume and completed course projects. For example, many students at the University of San Francisco and EDHEC Business School submit and receive feedback on their resumes from Eazl's student support team before graduating. Our team is passionate about delivering you honest feedback to support your learning and enable you to put your best foot forward.
You can take advantage of three kinds of learning experiences with Eazl: Career Hacking, certificate courses, and Eazl's BFE Program.


Career Hacking is the best-selling career management course in the history of the Internet. It's a great way to learn how the job market works, to refine your career strategy, and to build your resume and LinkedIn® profile. We also offer additional services to help you build a strong professional brand and navigate your job search.


Eazl's certificate courses enable you to develop a specific skill, get templates and tools related to the skill that you can alter for your own uses, and receive a customized certificate for completing the course. For example, Eazl's Growth Hacking with Digital Marketing class is a certificate course with more than 35,000 alumni worldwide.


In Eazl's Business, Finance, and Economics Intensive (BFE) program, you'll learn everything you need to know to be a capable, well-rounded businessperson. Through the BFE program, you pick among 5 specializations or complete all 5 to prove that you're someone who deserves a seat at the leadership table.
Course Curriculum
Welcome to Your Advanced Management Training Course
Available in days
days after you enroll
The Interactive Business Simulation Game (Use When You're Ready)
Available in days
days after you enroll
Frequently Asked Questions
When does the course start and finish?
The course starts now and never ends! It is a completely self-paced online course - you decide when you start and when you finish.
How long do I have access to the course?
How does lifetime access sound? After enrolling, you have unlimited access to this course for as long as you like - across any and all devices you own.
What if I am unhappy with the course?
We would never want you to be unhappy! If you are unsatisfied with your purchase, contact us in the first 30 days and we will give you a full refund.