Eazl is tested by the market. We have received over 15,000 reviews and enrolled over 150,000 students since our founding in 2014.

Visit this link to see the other organizations that use Eazl and read a few Eazl reviews below:
"Great information that is straight to the point without all the extra fluff." -Lanli P.

"Eazl is trusted by Apple, Tesla, and EY (where I did my internship)." -George K.
"I appreciate what you guys are doing for the students and the community. I am thinking about investing in Eazl." -Harsh P.
"Eazl is an easy and great way to learn the Silicon Valley mindset from anywhere." -Sirin T.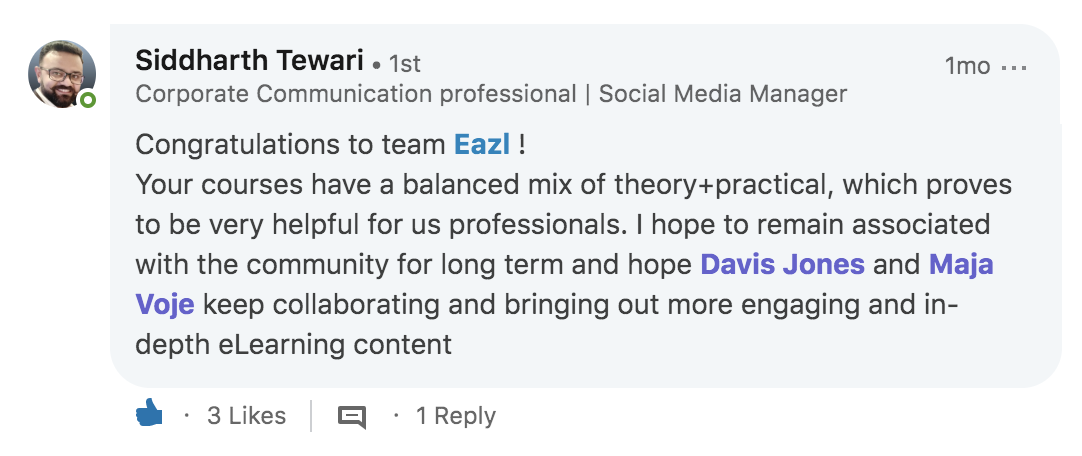 "Content with the highest quality and professionalism." -Jean D.
"Informative and well-structured." -Natalie F.
"Eazl's teaching style with animated videos is very engaging." -Rushil J.
"I'm currently enrolled in two courses and absolutely love it." -Mohammad B.
"Eazl has the most committed and dedicated team." -Faheem S.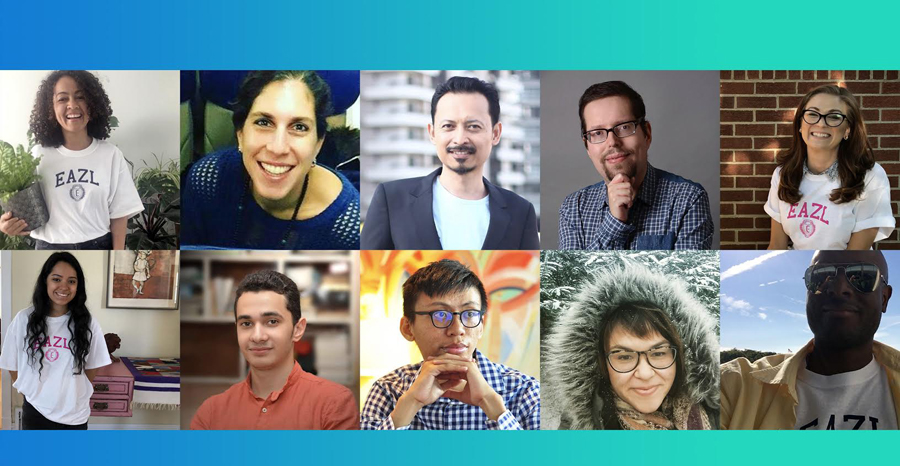 "Eazl's courses are detailed yet practical and well produced." -Arnab G.
"The content is based on a high level of research and the presentation is awesome." -Mohammad A.
"I chose Eazl because the courses are up-to-date and the information is presented in a smart and easy way." -Gaby G.
"I loved Davis' motivation; his belief in the meaningfulness of Eazl." -Monica
"I chose Eazl because you seem to be the real deal to learn from." -Alouis F.
"Eazl provides the best online courses that are essential for career growth and freelancing." -Jessa G.
"The video [lectures] are creative, enabling quick learning of key concepts." -Rohit M.
"They offer valuable information with lot of tools and apps that will help anyone." -Edouard R.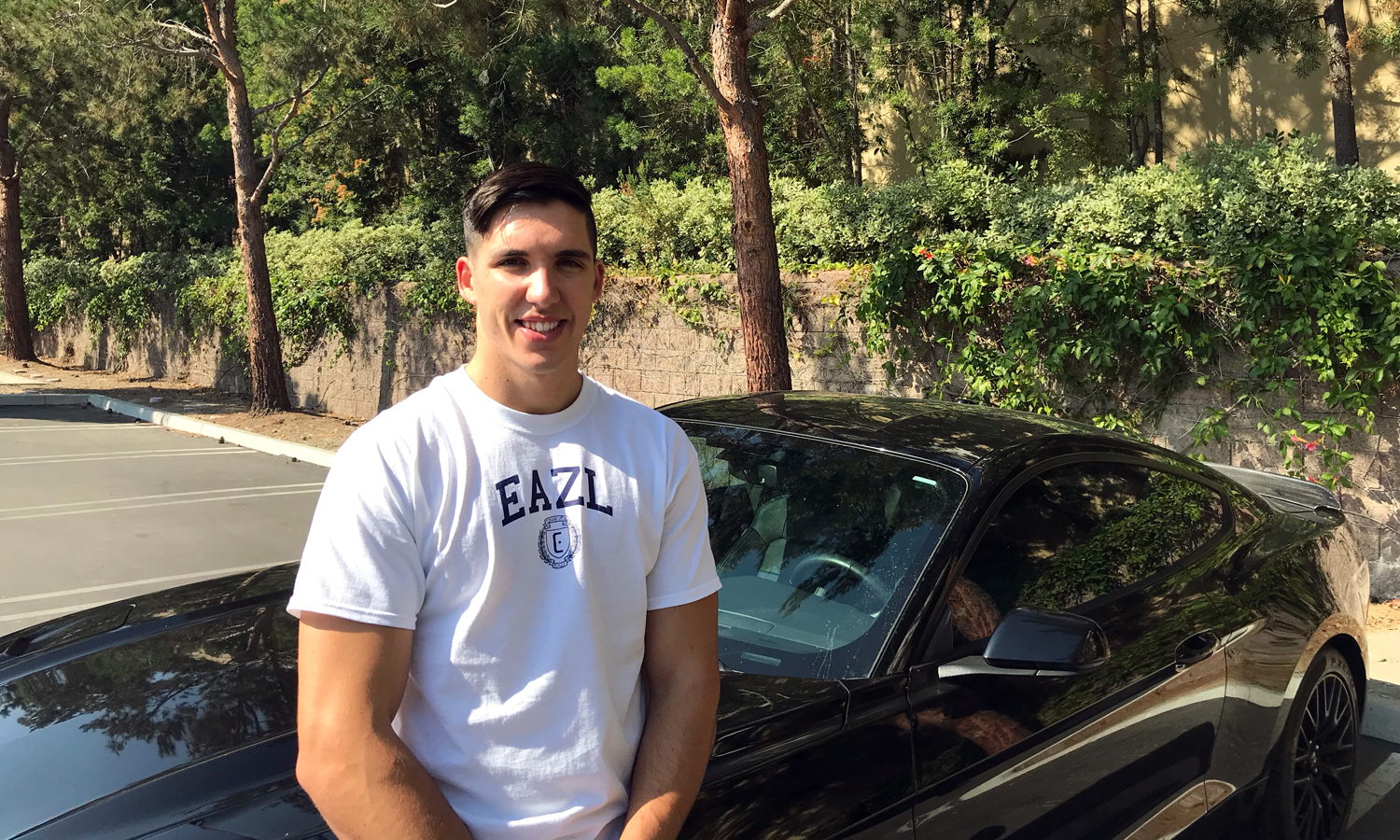 "I love how the internet has made education so accessible. Eazl is an amazing educator that allows people like me to broaden my skillset without spending large sums of money." -Justin C.
"I find the no PowerPoint policy very cool." -Aray S.

"Surprisingly accessible and engaging. Highly recommend to anyone who is looking to enter the professional world with a bit of a head start." -Chad M.
"When they say no fluff, they mean no fluff." -Lucas W.
"No boring PowerPoints, fun and interesting classes." -Rethina S.
"I have enrolled in a few classes and love the format and quality of the materials presented." -Chris W.
"The concepts are broken down clearly to make it very easy to understand and digest." -Tamara M.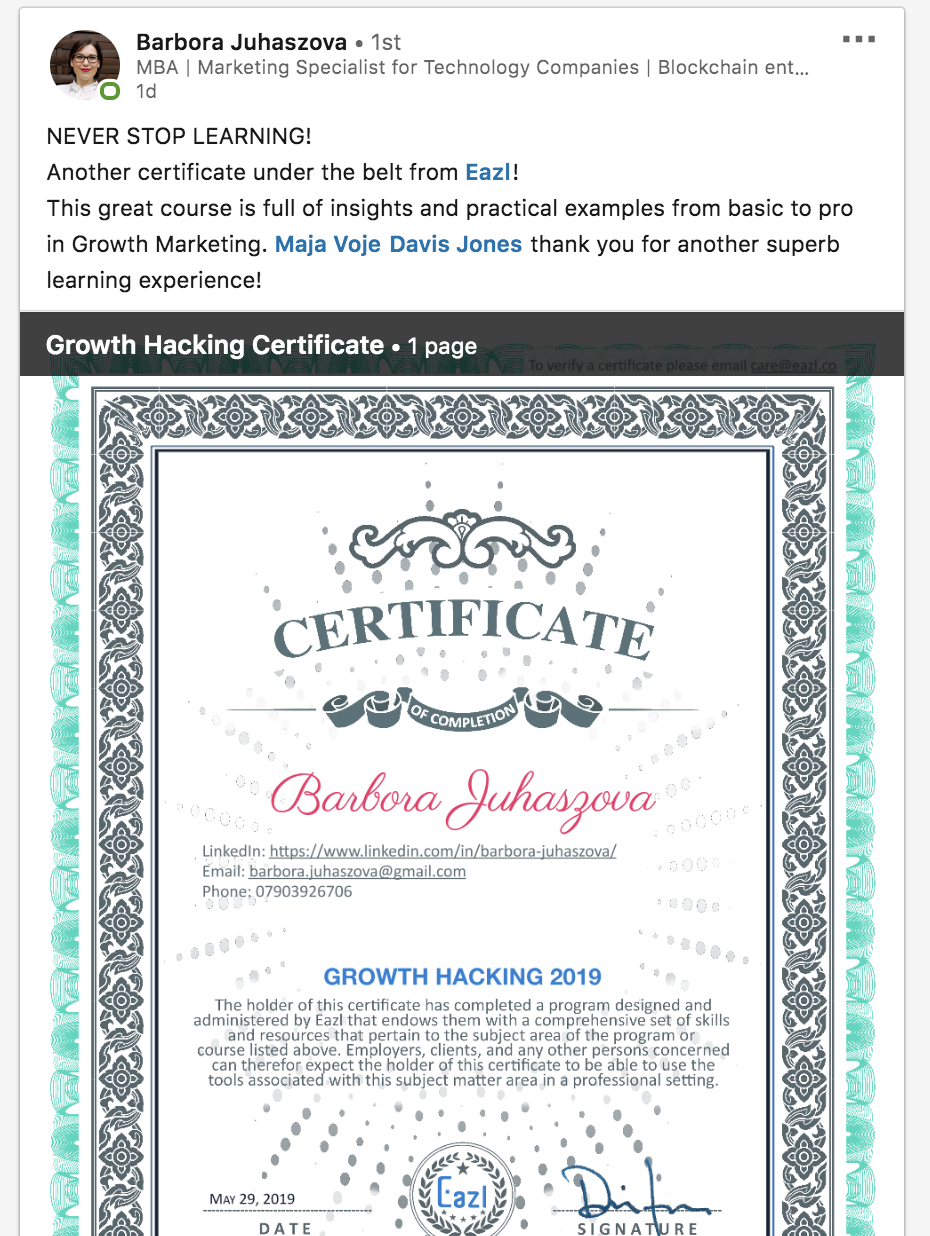 "I've taken other [online] classes and the certificate classes from Eazl seem to be the most comprehensive classes offered." -Lisa H.
"The videos are pretty cool (animated and not boring)." -Leandro M.
"The curriculum is easy to understand and modern." -E. Brice
"I think your teachers are awesome!" -Babinczu F.
"It's fun!" -Artur B.
"The classes looked interesting and made by pros. I wanted to learn from smart people." -Perry T.
"Eazl is the best in the business." -Sachin R.
"You guys were recommended by a couple of blogs. I took other courses but yours are insanely better." -Tono N.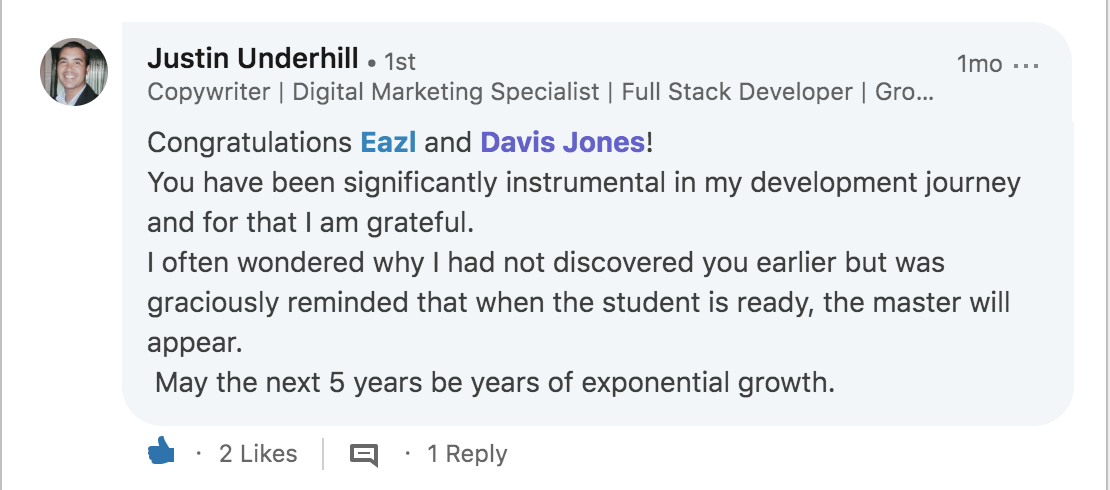 "They have great resources and strategies!" -John W.
"Learning from Eazl is not boring. I am enrolled in two courses. Both are amazing." -Vishal G.
"I heard great reviews about Eazl and I like this 'easy' way to learn." -Sabine B.
"Good and short courses." -Paul L.
"Learning with Eazl has been one of the best investments I've made this year." -Sharla M.
"It is professionally done; that's something I want to be associated with." -Dougie W.
"Learning with graphics and visuals is great for students." -Celia T.

"I have always loved the way everything is taught. I have one certification already and want all the education I can get from Eazl." -Daniel D.
"They keep their courses up-to-date and you can tell all the passion and effort they put into everything." -Gonzalo V.
"I have seen examples of people who have successfully landed their jobs after taking Eazl courses." -Ahmed A.
...and many more. If you're still not convinced, let us know and we'll send along more reviews of Eazl courses. You can also find course-specific reviews within course descriptions and on the checkout page.