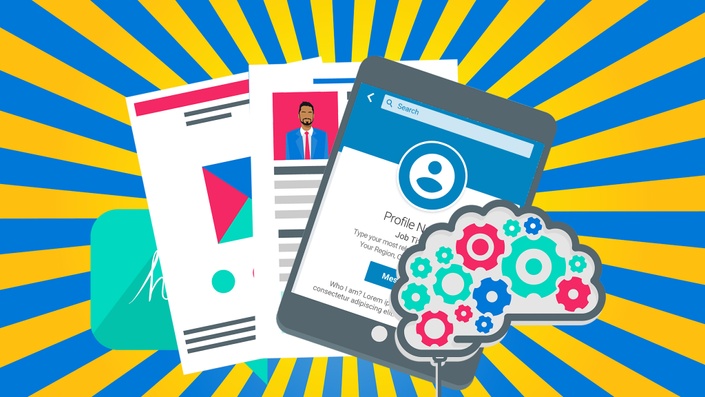 Career Hacking: The World's Bestselling Job Search Course 🎯 [2023]
Create a world-class resume, cover letter & LinkedIn® profile. Learn networking, interviewing, salary negotiation + more!
Watch Course Trailer
Your Instructor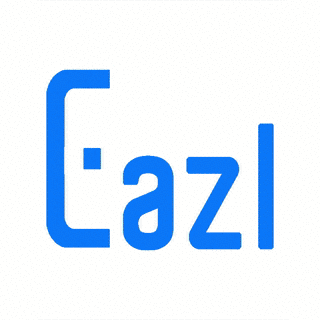 Eazl is the online school that fits your life. Since launching in 2013, Eazl courseware has received 25,000+ 5-star reviews and is trusted by teams at Tesla, Harvard, the World Bank, and many other leading organizations. Today, 250,000+ students use Eazl to build and prove their skills from anywhere, on any device, on their own schedule.
Eazl also offers you industry-leading digital student support. More than just Q&A, you can get high-quality feedback on projects that can be career game-changers for you--like your resume and completed course projects. For example, many students at the University of San Francisco and EDHEC Business School submit and receive feedback on their resumes from Eazl's student support team before graduating. Our team is passionate about delivering you honest feedback to support your learning and enable you to put your best foot forward.
You can take advantage of three kinds of learning experiences with Eazl: Career Hacking, certificate courses, and Eazl's BFE Program.


Career Hacking is the best-selling career management course in the history of the Internet. It's a great way to learn how the job market works, to refine your career strategy, and to build your resume and LinkedIn® profile. We also offer additional services to help you build a strong professional brand and navigate your job search.


Eazl's certificate courses enable you to develop a specific skill, get templates and tools related to the skill that you can alter for your own uses, and receive a customized certificate for completing the course. For example, Eazl's Growth Hacking with Digital Marketing class is a certificate course with more than 35,000 alumni worldwide.


In Eazl's Business, Finance, and Economics Intensive (BFE) program, you'll learn everything you need to know to be a capable, well-rounded businessperson. Through the BFE program, you pick among 5 specializations or complete all 5 to prove that you're someone who deserves a seat at the leadership table.
Welcome to the world's BESTSELLING career management course from Eazl and former Bay Area recruiter, Davis Jones!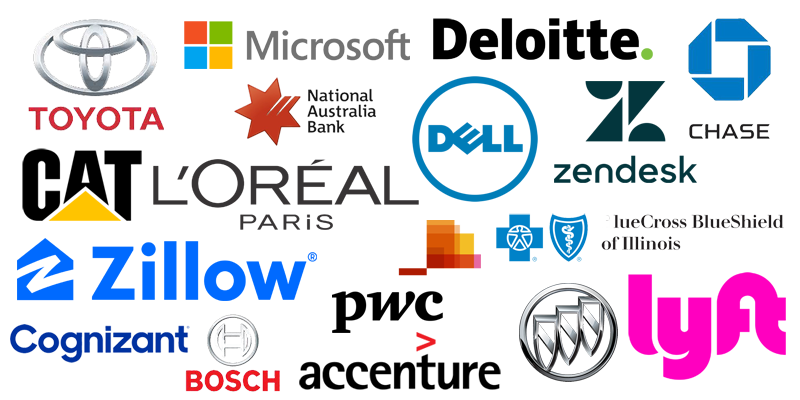 This course is tested by the market and has been reviewed 12k+ times. This course is now part of the curriculum at University of San Francisco, EDHEC Business School, Golden Gate University, Sonoma State University, Saint Mary's College of California, and Santa Rosa Junior College.

Learn resume/CV writing in addition to how to write a cover letter, develop your personal brand, prepare for interviews, network with other professionals, and more!
"I have taken multiple great courses with Eazl. The Career Hacking [course] still remains the best course ever for impact on my life." -Cameron S.
"The easiest way to learn about strategies for interview and resume." -Deepak M.
"After spending months of searching for jobs the wrong way, this course provided me the tools to properly go about finding the next step in my career. It changed my outlook on job searching!" -Athanasios D.
A great job is the key to living a happy life. The problem is, you know how competitive the job market is and you weren't taught how to job hunt in school.

The good news is, by simply mastering these leading-edge job hunting and professional presentation skills, you can get yourself into the running for positions that were previously out of your reach. Plus, you can present yourself articulately, with confidence, and with purpose. Identify the right opportunities so you don't waste your valuable time and get hired for more money than you previously thought possible.
And it can all happen within the space of a few weeks. Thousands of job seekers all over the world have already benefited--and you can too.
"This is a great course for anyone looking to improve their resume and leverage LinkedIn as a platform. Lots of real world examples and tons of useful and actionable content. Really well done!" -Sean C.
"One of the best courses ever that teaches you what to do and what is the mindset behind the activity." -Rudyard V.
"I decided to start the Career Hacking course because I need all the help I can get to return to my professional field after 2 years off the path. The information Eazl offers is complete and valuable." -Esmerelda H.
"I just want to let you know that I got a terrific job offer this morning from Harvard Business School and I'm very excited. One of the people I interviewed with went out of his way to show me the highlight points in my cover letter that sold him. Thank you!" -Sandy

One of our students landed a new job that increased his salary by $20,000 a year--and he did so in just 21 days--by applying the skills he learned in this course.
Imagine a job hunt where:
Your resume captures the attention of recruiters immediately and helps you soar past other candidates for highly desired positions
Your LinkedIn profile shows instantly that you're an outstanding candidate and garners you more positive attention and more interviews
Your interview skills increase dramatically, allowing you to connect better with potential employers and set yourself apart from the competition
Your professional network expands exponentially, opening yourself up to new relationships and opportunities for career advancement
Your potential for lifetime career earnings skyrocket as you move more effortlessly through your chosen professional path
It will only take you two or three evenings tops to unlock the secrets of resume writing, LinkedIn profiles, interviewing like a superstar, and much, much more!

If you learn and use these strategies, it could mean increased pay, new opportunities, and maximum control over your career, which could easily translate into tens of thousands of dollars of value. And you can get this entire course for the small investment of just $199.99. Not only that, but you also get a 30-day money-back guarantee. If you aren't 100% satisfied with this course, we'll refund every penny, no questions asked. Enroll in this course now and start creating the future you want.
"I loved the Career Hacking course. It got me my first job as a video editor for a media company." -Dan A.
"I just wanted to say thank you. Your Udemy course helped me get an interview at Amazon." -Michael M.
"Eazl has the best course on resume writing." -Aditya G.
The Most Advanced Strategies in Job Hunting
What would it be like to have a killer resume, an extraordinary LinkedIn profile, phenomenal interview skills, and a top-tier network of professional contacts? This collection addresses the full range of topics relevant for the highest level of success in career advancement.
Career Hacking is based on the innovative strategies of the career management offices at the University of California at Berkeley. Each module leverages cutting-edge research from top-flight organizations like Harvard Business School, the McKinsey Consulting Group, and Duke University. The course itself is currently implemented by the career centers of the EDHEC Global MBA Program and the California State University Business Schools.
As a student in this course, you'll get lifetime access to:
150+ eye-catching and engaging videos presented in HD and designed by the animators at Eazl in San Francisco
Pro-grade, tested and proven templates for your resume writing, CV writing, cover letter writing, and LinkedIn profile
Word tracks for managing tricky situations like performing seamless e-networking, requesting professional recommendations, and handling tough interviews
Step-by-step guides for advanced resume writing and advanced LinkedIn profiles, including keyword optimization
Summary banks for your resume, cover letter, and LinkedIn profile covering a wide variety of professional backgrounds
With highly-produced videos and other well-crafted materials, this course is optimized for both enjoyment and retention, allowing you to get the most out of this valuable career information. You'll also get frequent updates to the course, giving you more and more value over time.


Learn how to qualify for a resume review from an Eazl mentor. Having your resume reviewed by someone on our team is a great way to check your understanding of the curriculum, catch major issues that might cause immediate disqualification for roles during your job search, and upgrade the language you've chosen to describe your work experience so you can present yourself for employment opportunities in the best light possible.
"It's worth the money. You should know that, in a week after implementing everything I learned, I got three job interviews through LinkedIn." -Gilang F.
"I'm convinced this course helped me get my current job. Thank you." -Scott W.
"A very informative course with a great suite of downloadable materials. There are many techniques that I have never considered while conducting a job hunt." -Christopher T.
What are the requirements? Access to Microsoft Word, Pages (Mac), or other word processing software
What am I going to get from this course? With this course at your fingertips, you can:
Prepare a keyword-rich, targeted resume that gets outstanding results
Present yourself powerfully on LinkedIn and discover other online networking techniques
Interview competently and persuasively while still being yourself
Create career opportunities using traditional and non-traditional methods
Build relevant professional networks as a foundation for future advancement
Set the stage for a rewarding career filled with success and contentment
The chance to qualify for one free resume review from an expert on our team
Who is the target audience?
Professionals looking to stealthily get promoted or job hunt
Job seekers who want to improve their results
People considering a career change
Recent college graduates
Participants and recent graduates from MBA programs
Current undergraduate students
Who is not the target audience?
Professional recruiters and career coaches
Anyone trying to offer services related to job search or career planning
HR professionals looking for relevant career training to add to their profile
This course does not qualify nor certify students to offer these services or perform such job functions as the curriculum does not focus on these skills, which are extremely different than an individual managing their own career and related materials.
Frequently Asked Questions
When does the course start and finish?
The course starts now and never ends! It is a completely self-paced online course - you decide when you start and when you finish.
How long do I have access to the course?
How does lifetime access sound? After enrolling, you have unlimited access to this course for as long as you like - across any and all devices you own.
What if I am unhappy with the course?
We would never want you to be unhappy! If you are unsatisfied with your purchase, contact us in the first 30 days and we will give you a full refund.