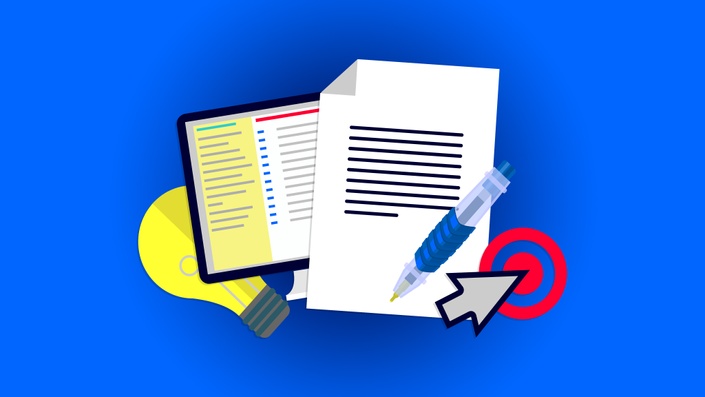 [2024] Business Writing Certificate Course
Improve your writing skills! Be able to craft effective messages and impress clients and colleagues in a business environment.
Watch Course Trailer

Whether you are writing an email to a colleague or a proposal for a client, you need to be able to communicate clearly. Employers need employees with strong written communication skills and, in a world where a majority of interactions happen online, your writing skills are often your main points of contact with other professionals. The skills you will learn in this course are both scarce and in-demand.
Do you want to make sure that your ideas are not lost because of poor writing quality? Do you need to speak on behalf of an organization and make sure you keep your readers' trust? Do you need to convert potential clients into paying clients? Are you hoping to be a manager one day? If so, you need do you know how to organize your ideas and write about them effectively.
In this course, you'll learn how to write:
Proposals
Data Reports
Sales or Marketing Copy
Product and Service Descriptions
Strategic Recommendations
Event Descriptions
Announcements
Press Releases
Research Papers
Essays and Academic Papers
Promotional Video Scripts
White Papers
Arguments and Position Papers
...and more.
Write Like a Pro
You need to know how to communicate effectively and efficiently. After taking this course and applying what you've learned, you'll be able to reduce the amount of time that it takes you to write high-quality, impactful content by 50 to 90%.
Something that used to take you a week to write will now take you two hours.
Something that used to take you two hours to write will now take you 20 minutes.
Next time someone important asks you to send them something in writing, you won't have to worry about it--you'll know how to get it done quickly and skillfully.


Award-Winning Production Quality & Tons of Resources
"I love the efficient presentation method." -Dario D.
"I like how Eazl fits very important discussions into small chunks of video… I believe that this helps me absorb the information and stay more alert than a traditional, long tutorial video might." – Robert B.
In this course, you will learn how to:
write impactful sentences
organize your ideas
back your ideas up with research
turn ideas into outlines
write first drafts of your pieces
format your documents so they look great and send clear messages
proofread your writing
You'll also learn business writing skills while using Google Docs, the cloud-based production software used by more than 4 million organizations around the world.
Not only that, you will meet a group of experts--each of them with a unique professional background that involves writing--who will give you their tips and viewpoints on issues that you will face when you write for business purposes.
Justin, an Eazl student, said he thought the interviews were "awesome" in his five star review of Eazl's courseware.
The whole learning experience in Business Writing: One Pattern, Infinite Applications is engineered for you to be able to successfully communicate at work and in the real world. This course will help you make progress on your career goals.

Smart Professionals, Employers, and Non-Native English Speakers will Love this Course
LinkedIn recently used their massive amount of data to find the most in-demand soft skills in the world, and they found that persuasion and collaboration are 2 of the top 3 most in-demand skills. You'll develop those skills and many other communication-related skills in this course.
If you're a student or someone who's self-employed, you'll love this course. For example, Maran B. said that, "As a student and stay-at-home mom looking to get back into the workforce after a few years, this course really helped me."
If you're an employer, having one of your employees take this class is a great way to affordably skill up your team--Tesla, Apple, and the World Bank are just a few of the employers that already use Eazl Courseware.
If you're a non-native English speaker, you'll love this course. For example, Sirin T. told said that, "as a German college student, I really suffer from not having enough hands on information to know about how companies actually work." in his five star review of Eazl courseware.
----------------------------------------------------------------------
We always work to keep this course's content fresh for you. Here are a list of upgrades:
Version 1.1 (Published on May 11, 2020)
Added a new lecture centered around Google Docs formatting features. Thanks for helping us out with this, Saket!
Version 1.2 (Published January 2021)
Fixed multiple resources that were broken, added new links to replace them. Thanks for the feedback, Hans!
Version 1.3 (Published November 2021)
In this upgrade, we've added additional resources for writing for social media platforms (for example, for responding to reviews), for dealing with "writer's block", and for publishing business articles across the LinkedIn® social network.
Version 1.4 (Published January 2022)
In this upgrade, our team has generated professional-grade English language captions for the course. This will be a great addition for ESL learners!
Version 2 (Published December 2022)
In this upgrade, we've added a suite of extra resources around Google Docs and also added support for the Eazl Business Writing certificate. You can earn it by completing 100% of this course and then filling out the custom certificate request through the link provided in the last lecture of the course.
Your Instructor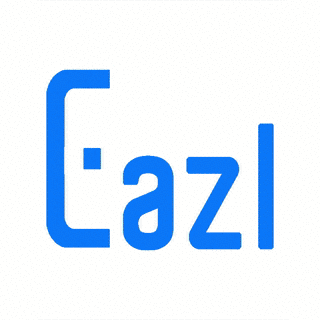 Eazl is the online school that fits your life. Since launching in 2013, Eazl courseware has received 25,000+ 5-star reviews and is trusted by teams at Tesla, Harvard, the World Bank, and many other leading organizations. Today, 250,000+ students use Eazl to build and prove their skills from anywhere, on any device, on their own schedule.
Eazl also offers you industry-leading digital student support. More than just Q&A, you can get high-quality feedback on projects that can be career game-changers for you--like your resume and completed course projects. For example, many students at the University of San Francisco and EDHEC Business School submit and receive feedback on their resumes from Eazl's student support team before graduating. Our team is passionate about delivering you honest feedback to support your learning and enable you to put your best foot forward.
You can take advantage of three kinds of learning experiences with Eazl: Career Hacking, certificate courses, and Eazl's BFE Program.


Career Hacking is the best-selling career management course in the history of the Internet. It's a great way to learn how the job market works, to refine your career strategy, and to build your resume and LinkedIn® profile. We also offer additional services to help you build a strong professional brand and navigate your job search.


Eazl's certificate courses enable you to develop a specific skill, get templates and tools related to the skill that you can alter for your own uses, and receive a customized certificate for completing the course. For example, Eazl's Growth Hacking with Digital Marketing class is a certificate course with more than 35,000 alumni worldwide.


In Eazl's Business, Finance, and Economics Intensive (BFE) program, you'll learn everything you need to know to be a capable, well-rounded businessperson. Through the BFE program, you pick among 5 specializations or complete all 5 to prove that you're someone who deserves a seat at the leadership table.
Frequently Asked Questions
When does the course start and finish?
The course starts now and never ends! It is a completely self-paced online course - you decide when you start and when you finish.
How long do I have access to the course?
With paid enrollment you have unlimited access to this course for as long as you like - across any and all devices you own. If you are pursuing the Business, Finance, and Economics Intensive Program (and received free enrollment), you have lifetime access to the course after you complete and pass all three Challenges to earn your Skills Badges.
What if I am unhappy with the course?
We would never want you to be unhappy! If you are unsatisfied with your purchase, please reach out to us.