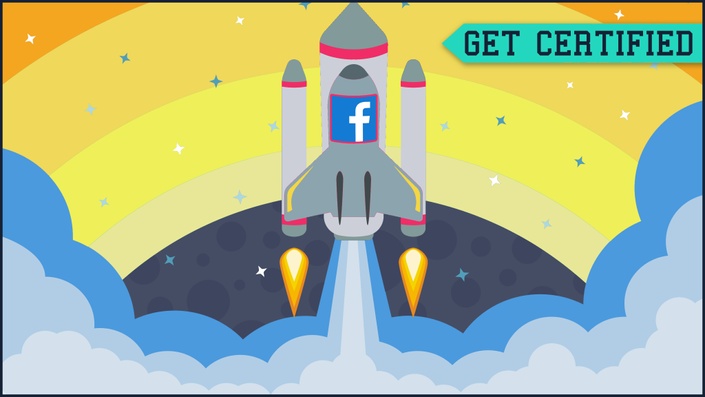 Facebook for Business Certificate Course (2022 Version)
This course is used by Tesla, Walmart, and other leading organizations. Be able to get results from your Facebook Ads!
Watch Course Trailer
Take the course used by teams at Tesla, Walmart, the Economist & other leading organizations
Complete 100% of the course and earn a custom Facebook for Business 2022 Certificate from Eazl
Course Version 3 | Content Fresh as of November 2021

Say goodbye to the fluff of other online advertising courses! Now, you can "learn by doing" for a faster, more effective approach to Facebook, Instagram, and Messenger advertising. There's so much cool stuff with Facebook, Instagram, and Messenger ads that most people don't even know about. At last, you can be ahead of the game. Are you ready?

Whether you're a corporate marketer seeking to become a better Facebook for Business ads manager, a small business owner wanting to leverage Facebook or Instagram more successfully, or any other professional looking to expand your influence through Facebook for Business advertising, this course is for you. And when you finish 100% of the course, you're eligible to receive a custom, hosted, verifiable Facebook for Business 2020 Certificate designed and issued by Eazl!
"An excellent education tool for anyone who wants to take their Facebook advertising skills to the next level. This course offers an in-depth look into the complex advertising system with case studies, theory and a lot of practice. The course is taught by extremely knowledgeable Davis Jones, who breaks down all concepts making them much easier to understand. I have already implemented the new skills in my role as marketing and communications manager for an international NGO increasing effectiveness of our advertising and optimising our budget! I also loved the Eazl platform - distractionless and easy to navigate. Finally, I would like to thank Eazl's amazing customer service for their support - my experience with online courses have improved dramatically thanks to their attentiveness, understanding and just general kindness. Keep rocking, guys!" -Aneta P.


"I cannot believe how much detailed information is here! I am fully confident that this course will help me succeed in my business advertising." -Michael J.


✴️Facebook for Business Advertising – The Underutilized "Secret Weapon" of Modern Business✴️
Despite what most people think, Facebook, Instagram, and Messenger ads are not just about making sales. Facebook for Business is a powerful way to communicate with hyper-targeted groups of people. You can use Facebook, Instagram, or Messenger adsfor community building, employee recruiting, public relations, event promotion, and of course, selling your products and services.
With this course, you'll discover remarkable strategies for leveraging Facebook advertising. You'll be able to:
Understand the fundamentals of the Facebook for Business ecosystem and launch effective ad campaigns using the full suite of Facebook for Business features

Identify your Facebook, Instagram, or Messenger advertising objectives and utilize advanced tools like the Facebook Product Feed, Dynamic Creative, Canvas Ads, and custom breakdowns

Build core, custom, and lookalike audiences within Facebook for Business, including integrations with CRM platforms and e-mail management programs

Discover the untapped power of Dynamic Display Remarketing, Manual Pixel-Based Remarketing, and on-platform engagement audiences

Get instant access to step-by-step guides, templates, and interactive tools, including our Facebook for Business Product Feed template

Gain a huge business advantage by leveraging custom frameworks like Eazl's CRED system for developing revenue-positive ad campaigns
"This course was jam-packed with essential and useful information. The Facebook advertising platform isn't user-friendly. However, the folks at Eazl have turned that jumble of menus and options into a useful tool for promoting my business. I am extremely happy with this course. It was exactly what I was looking for and contained much more useful information than I had hoped. Great work Eazl!" -Shalone C.
With this Facebook for Business suite at your fingertips, you'll gain a much greater understanding and capacity for digital marketing, social media, and online advertising. In the world we live in today, this is a crucial set of skills for many top-notch professionals.
(Remember, you'll also qualify to receive your Facebook for Business 2020 Certificate. This certificate is the verification of your Facebook, Instagram, and Messenger advertising skills. It can be shown to your clients or employers, linked to your resume, and presented on your LinkedIn® profile).

"AMAZING course, I learnt so much! What I liked most about the course is that it went straight into teaching Facebook Ads (not how to set up a Facebook page etc) and that it teached a clear method for how to work with ads, how to build audiences, some benchmarks for how much you might need to spend etc. I just wish I had taken a course like this two years ago when I was launching an e-commerce." -Ina L.


✴️Great News – You Can Do Everything in This Course on Your Own
Super Easy Facebook for Business Strategies! No Developer Required!✴️
Suitable for anyone who has basic computer skills, this course provides a comprehensive overview of Facebook for Business. There's so much you can do with Facebook, Instagram, and Messenger Ads on your own and without a developer (and you'll learn how to do it all in just three hours!)
The first section of the course will help you set up your Facebook for Business infrastructure. You'll learn what the core tools are, how to set them up, and how to use them. You'll also install the Facebook Ads Pixel and learn how to use Custom Pixel Events.
In the next section, you'll discover the advantages of Facebook for Business' best feature – hyper-targeting. You'll learn how to create core, custom, and lookalike Facebook audiences using demographic, behavioral, and interest-based data. You'll create customer audiences by importing external sources of data to Facebook (like an email list). You'll also become capable of setting up geo-targeted audiences, "visitor to a destination" audiences, income-targeted audiences, and a whole lot more.
Next, you'll learn how to optimize the design of your ads. You'll learn how to use Dynamic Creative to automatically test which photos, videos, headlines, and other creative elements work best. You'll also learn how to use the Facebook Creative Hub and the new Facebook Canvas Ads.
The final two sections of the course will focus on skyrocketing your skills for launching Facebook, Instagram, and Messenger Ads. You'll go through 5 real-world campaign setups and launches where you'll learn how to use features like Facebook lead ads, Messenger ads, Product Sets, and custom offers. Then, you'll learn how to use the CRED system for scaling your ad campaigns once you've found some initial success with an audience and ad group.
By completing the course, you'll earn your Facebook for Business 2020 Certification, which can strengthen your reputation, your resume, and your LinkedIn® profile.
This course also offers you a full money-back guarantee if you're not satisfied. However, it has already received 1,200 five-star reviews on learning platforms across the internet. We're confident you'll love this learning experience!
"It broke things down in a realistic way. There was not alot of self promotion but course content. I appreciated all the free course material provided i.e. syllabus, case studios, practice files, and tips and tricks." -Gilena J.

Content Upgrade Log
Course upgraded to Version 2 on October 21, 2018
Course upgraded to Version 3 on October 30, 2019
Course upgraded to Version 3.1 on October 27, 2021
Your Instructor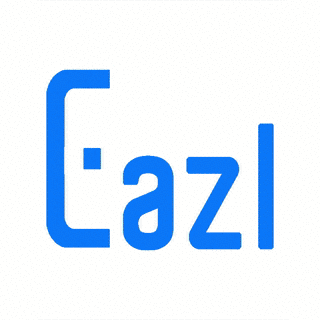 Eazl is the online school that fits your life. Since launching in 2013, Eazl courseware has received 25,000+ 5-star reviews and is trusted by teams at Tesla, Harvard, the World Bank, and many other leading organizations. Today, 250,000+ students use Eazl to build and prove their skills from anywhere, on any device, on their own schedule.
Eazl also offers you industry-leading digital student support. More than just Q&A, you can get high-quality feedback on projects that can be career game-changers for you--like your resume and completed course projects. For example, many students at the University of San Francisco and EDHEC Business School submit and receive feedback on their resumes from Eazl's student support team before graduating. Our team is passionate about delivering you honest feedback to support your learning and enable you to put your best foot forward.
You can take advantage of three kinds of learning experiences with Eazl: Career Hacking, certificate courses, and Eazl's BFE Program.


Career Hacking is the best-selling career management course in the history of the Internet. It's a great way to learn how the job market works, to refine your career strategy, and to build your resume and LinkedIn® profile. We also offer additional services to help you build a strong professional brand and navigate your job search.


Eazl's certificate courses enable you to develop a specific skill, get templates and tools related to the skill that you can alter for your own uses, and receive a customized certificate for completing the course. For example, Eazl's Growth Hacking with Digital Marketing class is a certificate course with more than 35,000 alumni worldwide.


In Eazl's Business, Finance, and Economics Intensive (BFE) program, you'll learn everything you need to know to be a capable, well-rounded businessperson. Through the BFE program, you pick among 5 specializations or complete all 5 to prove that you're someone who deserves a seat at the leadership table.
Frequently Asked Questions
When does the course start and finish?
The course starts now and never ends! It is a completely self-paced online course - you decide when you start and when you finish.
How long do I have access to the course?
How does lifetime access sound? After enrolling, you have unlimited access to this course for as long as you like - across any and all devices you own.
What if I am unhappy with the course?
We would never want you to be unhappy! If you are unsatisfied with your purchase, contact us in the first 30 days and we will give you a full refund.